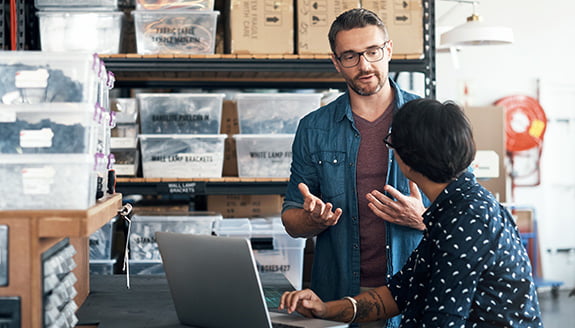 This option are for Sellers looking to get their Business SBA Pre-approved before selling, Which makes their business more attractive to potential buyers. 
The minimum loan amount for the SBA loan Pre-Qualification is $350K ( Closing cost included), so if your business is selling for less than $300k, you should have your buyer apply for a  Term Loan instead. 
SBA Loan Pre-qualification
To get your business Pre-qualified for SBA loan, you need to submit the following documents:
Last 2 years of business with tax returns

Latest Profit & Loss Statement

Latest Balance Sheet
Approval Speed: 24-48 hrs
Terms For Buyer: 10%  to 15% Down, Rate 5% to 7.5 %, Terms 10-25 years
Term Loan Pre-Qualification
This option are for buyer looking to sell their business for less than $300K.This option is not based on the performance of business for sale, so no documents is required from the seller. it is mostly based on the buyer's Credit score and income, All the seller has to do is to add this line your listing: "100% FINANCING AVAILABLE" and when they find a potential buyer that needs financing, they can send them over to us. We can finance any type of business.
The buyer can email us at: [email protected]  or give us a call at 888-443-6424
Qualifications For The Buyer:
Credit score: 680+

Minimum Yearly Income: $50k – 75k over the last 2 years. (Income might come from W2 Salary or distribution income, etc.).
Amount: Amount: Up to $300K
Rate: 5% to 15% (Term: 3 months – 10 years)
Approval Speed: 24-48 hrs.
Funding Speed: 7–15 days